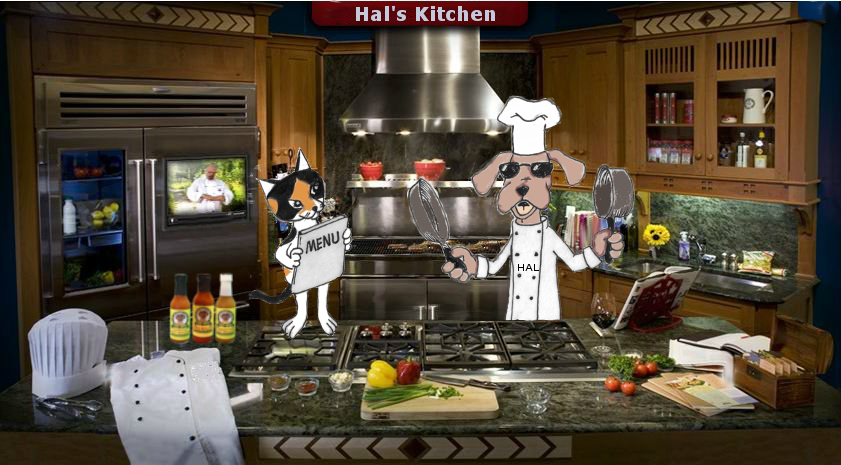 Hal Apeno is in the kitchen and he's cooking up some special treats for your pack.
Below are some of Hal's favorite recipes from his Cookbook
Coming soon!
Like our Facebook page to stay informed.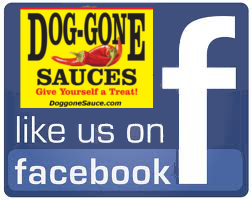 These are some of the recipes that will be in Hal's Cookbook
Appe-teasers
"Mane" Courses
Pet Me Pizza
Let the Sleepy Pork BBQ
Bone In Pork and Beans
Buried Bones Ribs
Shitzu on a Shingle
Wok in the Park
Cuddle up Hot Soup
Wag Your Lobster Tails
Beggin for Beef
Laying Down Steaks
"Desserted" on the couch
Howling at the Moon Pies
Who Ate the Apple Pie (it was Hal)
York Key Lime Pie
Once you've licked your plate, sit and drink a Barky Mary with Hal
Recipes from our Dog-gone Friends
Spicy Honey-Rum Kabocha & Apple Smash
From Gloria at Carolina Sauce Company
Dog-gone Good BBQ Turkey Thighs & Taters
 From Gloria at Carolina Sauce Company
_______________________________
Buffalo wing recipe
6 chicken legs
4 Tablespoons honey
4 Tablespoons ketchup
2-4 Tablespoons Dog-gone Pineapple Honey Hot Sauce
Put chicken in a zip lock bag. In a bowl add honey,ketchup & hot sauce  stir to blend, add sauce to chicken, zip bag and mix till coated, put in refrigerator and let marinate 1 hr., turning 2 or 3 times. Add chicken & sauce to a baking dish, bake 350f for 30 -40 min., spooning sauce over chicken as it's baking.
From a Dog-gone fan-addict, Norine